2nd UN Ocean Decade Regional Conference &
11th WESTPAC International Marine Science Conference
"Accelerating Ocean Science Solutions for Sustainable Development"
Bangkok, Thailand, 22 – 25 April 2024
Conference Venue - Berkeley Hotel
Conference Rooms
Conferences Rooms are located on the 5th and 11th floors.
The Mayfair Grand Ballroom, where the Opening Ceremony will be held, is located on the 11th floor. With a capacity to accommodate up to 2,000 guests, the pillar-less ballroom can also be partitioned into 3 smaller rooms, facilitating parallel sessions.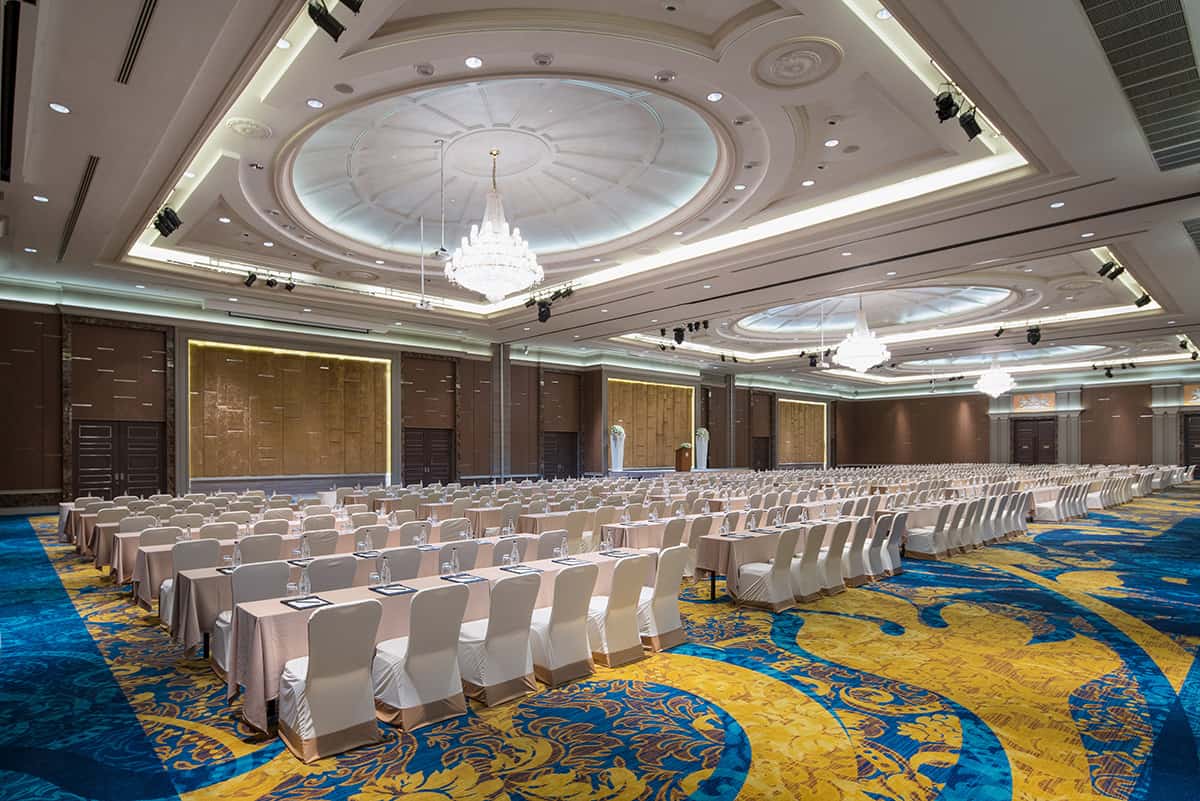 Other meeting rooms available for the conferences include the Kensington A, Kensington B, Chelsea A, Chelsea B, Somerset A, Somerset B on the 5th floor and the Jubilee A and Jubilee B on the 11th floor.
Poster Area
Poster presentations will occupy the
Exhibition Booths/Halls

Banquet Hall
Palladium Hall on the 10th floor, which can accommodate up to 1,100 guests, will serve as the conferences' banquet hall for lunch and the welcome dinner.
Parking Information
Participants may park their vehicles on the 8th and the 9th parking floor of the conference venue. Parking tickets need to be validated by free-parking stamp provided at reception on the 11th floor.